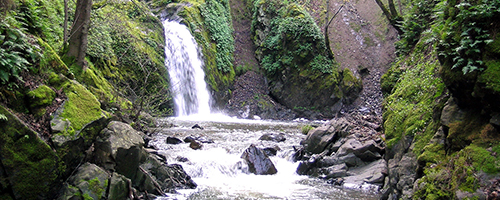 Watershed science and management attempts to addresses multiple issues in watersheds with a focus on the sustainable and cost-effective management of stream, lake, and estuarine ecosystems. Total Maximum Daily Load (TMDL) planning processes are offered as a watershed science and management service. EOA has conducted a number of projects integrating the watershed science and management approach. Over the last few years, EOA has performed several watershed analyses focused on stream ecosystem function, including sediment impact analyses, riparian area assessments, stream physical habitat and biological assessments, and watershed processes. EOA actively utilizes Geographic Information System (GIS) frameworks to conduct spatial analyses, which assists in the interpretation and communication of environmental data generated through these projects.
---
 CASE STUDIES
---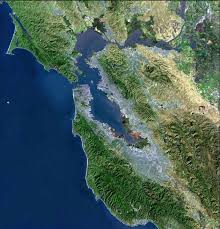 SF Bay Mercury and PCBs Total Maximum Daily Load (TMDL)
Bay Area Stormwater Management Agencies Association
Total Maximum Daily Load (TMDL) projects have recently and are currently being developed for the San Francisco Bay and local water bodies (i.e., urban creeks). From 2002 to the present, EOA has provided technical support to the Bay Area Stormwater Management Agencies Association (BASMAA) during the development and adoption of the Mercury TMDL for San Francisco Bay. Technical support has included tracking the TMDL development process, coordinating and updating BASMAA managers, drafting comment letters on behalf of BASMAA, and negotiating stormwater-related language within the TMDL implementation plan. EOA has developed sampling and analysis plans to help meet TMDL goals for Mercury and PCBs for stormwater in Santa Clara and San Mateo Counties. In addition, EOA has also provided assistance on the recently adopted TMDL for Pesticide-Related Toxicity in Urban Creeks.
---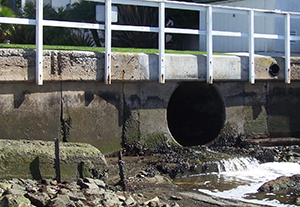 Newport Bay Fecal Coliform TMDL and Source Management Plan
County of Orange
EOA assisted the County of Orange, Irvine Ranch Water District and the Santa Ana Regional Water Quality Control Board to develop a proposed scope for conducting a Fecal Coliform TMDL for Newport Bay. EOA developed a Work Plan to conduct the health risk assessment associated with elevated levels of microbial contaminants in Newport Bay and facilitated risk management decisions by integrating the health risk assessment with potential water quality program/structural costs. As a follow up to the TMDL, EOA also developed a Fecal Coliform Source Management Plan for the County of Orange. The management plan identified and quantified the contribution of fecal coliform sources to Newport Bay, and identified current and planned practical management actions that could reduce the impacts associated with pathogens in Newport Bay. Source and receiving water monitoring plans were also developed and presented to the Newport Bay Watershed Committee and submitted to the Santa Ana Regional Board in compliance with the TMDL. EOA also developed recommended revisions to the TMDL consistent with the level of public health risk related to pathogens in Newport Bay water.   
---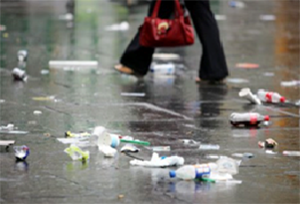 Trash Assessment Methodology and Management Strategy
Santa Clara Valley Urban Runoff Pollution Prevention Program
EOA has helped lead a Bay Area wide effort to meet the ever increasing trash reduction targets that cities must meet under the Permit until a goal of "No Impact" is reached by the year 2022. EOA has provided SCVURPPPP Co-permittees with on-going support with the development and implementation of trash characterization, management, and reduction effectiveness analysis.  These activities are structured into a Trash Management and Assessment Strategy that serves as the basis for each Permittee's annual work plan tasks. EOA has assisted SCVURPPP Permittee's with the following tasks:
developed a survey to determine and document existing trash management practices and policies

developed a methodology to inventory and document trash management practices and areas of high trash generation

worked with Permittees to organize each agency into Trash Management Areas (TMAs) to better organize trash reduction efforts

maintain a geodatabase of all areas partially and fully treated by trash capture devices

created a regional trash assessment methodology, data collection and management process, and conducted trash assessment training workshops

used GIS to develop a random sampling design so trash assessment results can be extrapolated and confidence intervals can be calculated

calculate trash reductions quickly and easily into a format that can be entered into each Permittee's annual permit and Permittees can track progress over time

developed a BMP Tool Box for Trash

conducted field surveys to identify and quantify dominate trash sources and pathways in Santa Clara Valley creeks

developing an initial feasibility assessment for retrofitting stormwater pump stations for more effective trash capture
Future tasks to be conducted by EOA include developing a strategy to identify optimal trash capture locations; assisting with conducting rapid trash assessments in Santa Clara creeks, providing ongoing support for trash full capture device installation and tracking, and continuing to perform visual trash assessments to measure each Permittee's progress toward meeting Permit goals.